Changing the World One EV at a Time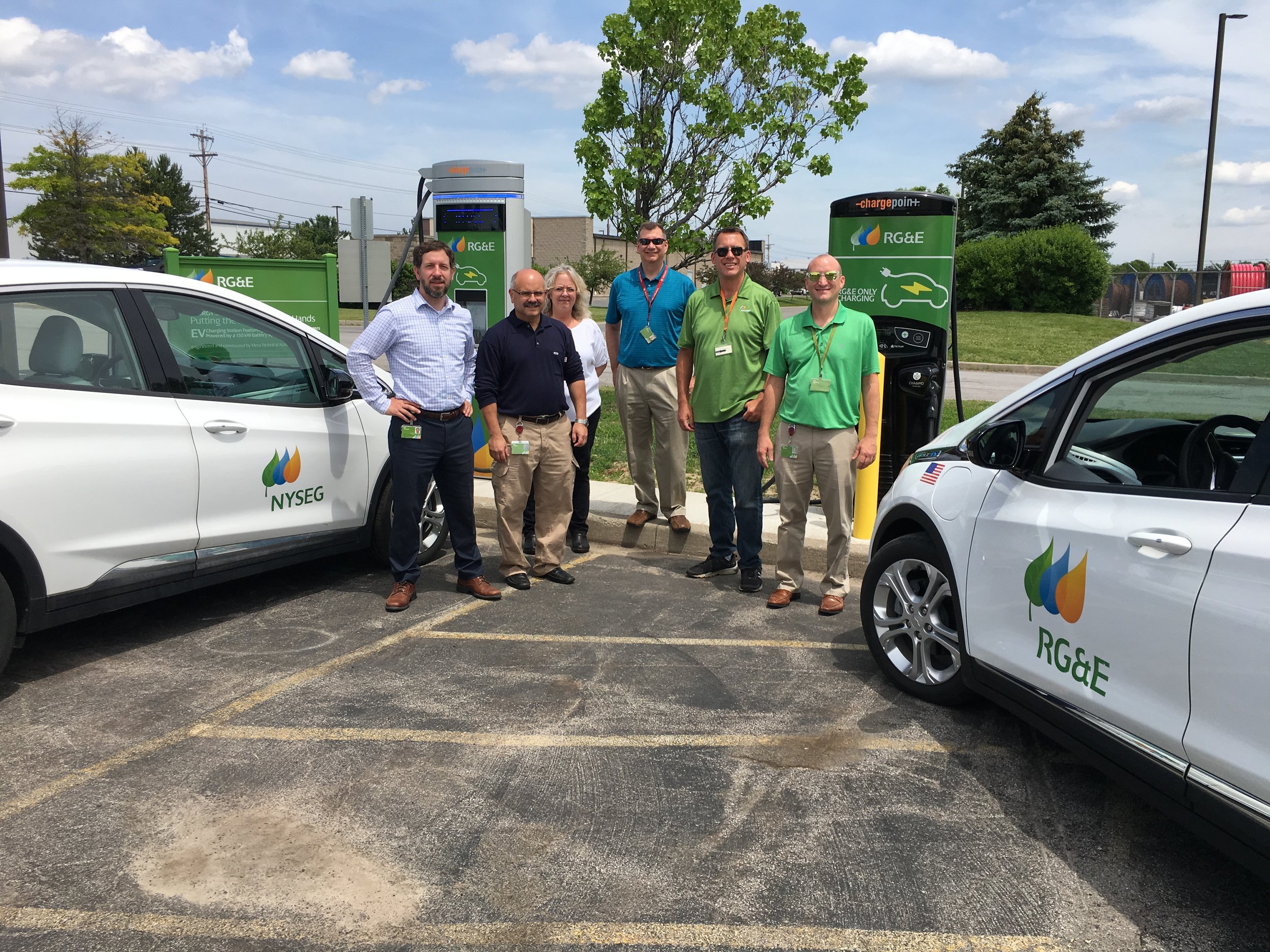 Did you know that transportation is the largest contributor to global warming nationwide? It's true. It just took over the top spot from power plants. And it's not just cars. We're talking truck, buses, motorcycles and any other vehicle that burns fossil fuels. Last year, the U.S. used nearly nine billion barrels of petroleum, two-thirds of which went towards transportation. That is why it is more important than ever to include transportation in any decarbonization effort.
As part of the solution, a lot of people, and a lot of states, are plugging into the benefits of electric vehicles (EVs). The environmental upside is pretty clear. By opting for cars that commonly don't even have an exhaust pipe the emissions that contribute to climate change and smog are cut, and that's good for both people and the planet.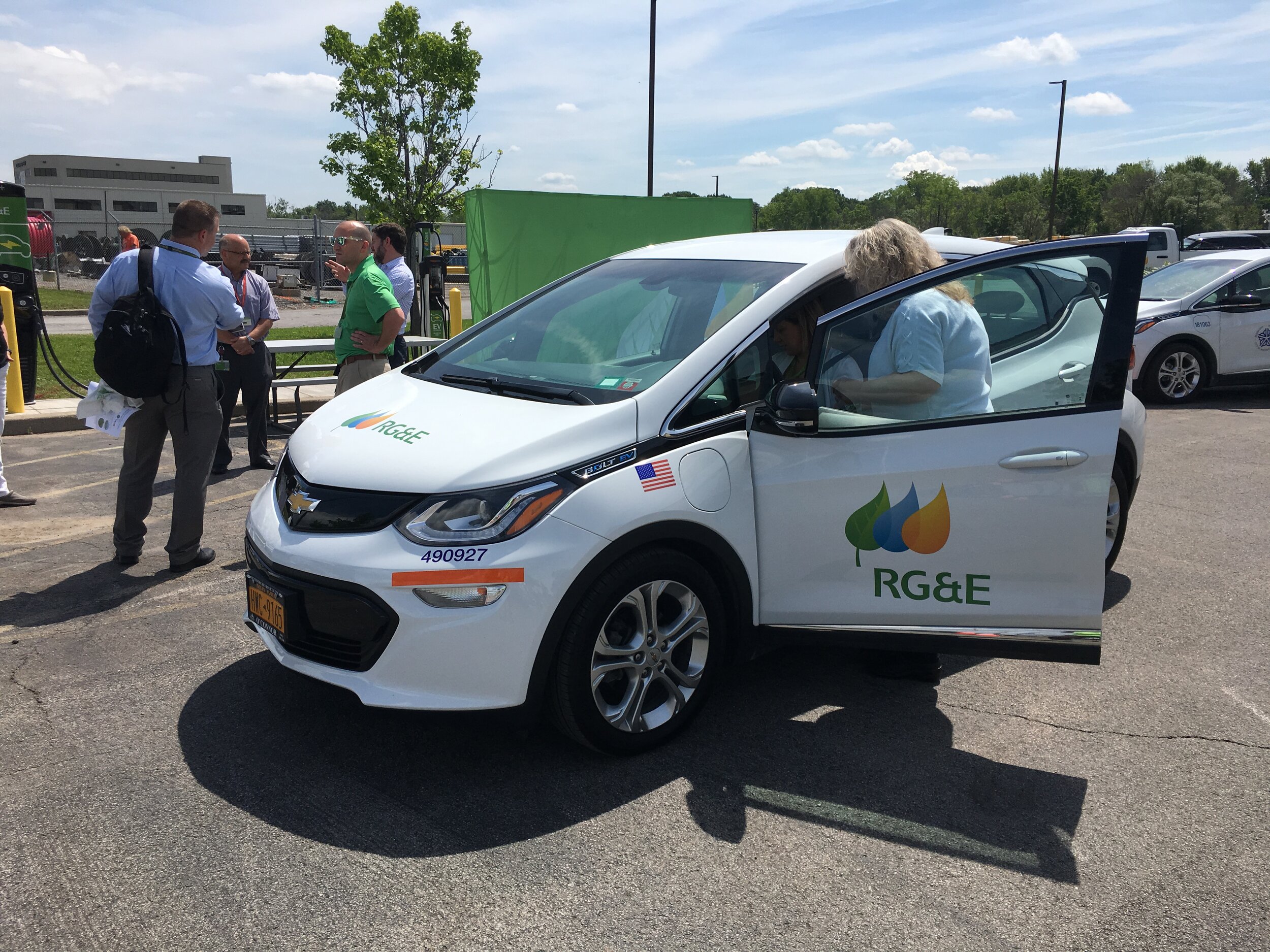 But there are other benefits as well to owning an electric vehicle. For example, more EVs on the road means more off-peak electricity use. Why is this a good thing? It can improve what the industry refers to as asset utilization, which can help drive down rates for everyone. What that means is EVs can save us more than just at the pump.
So, it should come as little surprise that there are programs underway in municipal and state governments across the country to promote a shift to EVs. Some examples include:
In Maine, Central Maine Power has committed $5 million to fund the development of EV infrastructure across the state by offering rebates and support for EV purchases and charging-station development.

In New York, New York State Electric and Gas and Rochester Gas and Electric Corporation have implemented three EV pilot projects and proposed a $29 million EV program to expand charging infrastructure across their service areas.

In Oregon, the Tri-County Metropolitan Transportation District recently began a pilot program using five New Flyer Xcelsior CHARGE electric buses.
We're big supporters of EVs at AVANGRID. Promoting the use of electric, hybrid or compressed natural gas vehicles is part of our mission to support responsible environmental policies and reduce our carbon footprint. For this reason, we're developing a plan to encourage EV use. The goal is to ensure that the proper EV infrastructure, such as charging equipment, is ready and able to deliver for drivers and the communities in which they live.
But we know that when it comes to protecting the environment it's what you do that really matters. It's all about what you do. We have a multiprong approach to helping promote EVs. It starts with the dedicated planning and studying we have done and continue to do regarding how to most effectively integrate EV loads while improving system efficiency through technology, rate design and incentives.
Then there are our own fleet vehicles, which are on the road 24/7 for maintenance, incident response or just traveling to our facilities. That led us to setting a company goal of increasing our own EV fleet by 75 percent by the end of the year. Finally, we wanted to also make it as easy as possible for our EV-driving employees. So we've expanded the number of on-site chargers so everyone who needs to charge their vehicle can do so more easily.
At AVANGRID, we're big believers in the idea that every little bit helps. That's why we're always searching for new ideas and new technologies that support our clean energy goals. Transportation may be the largest contributor to global warming now, but if we work together there's no reason that we can't charge into a new, cleaner transportation future.