Let's Check In With the AVANGRID Interns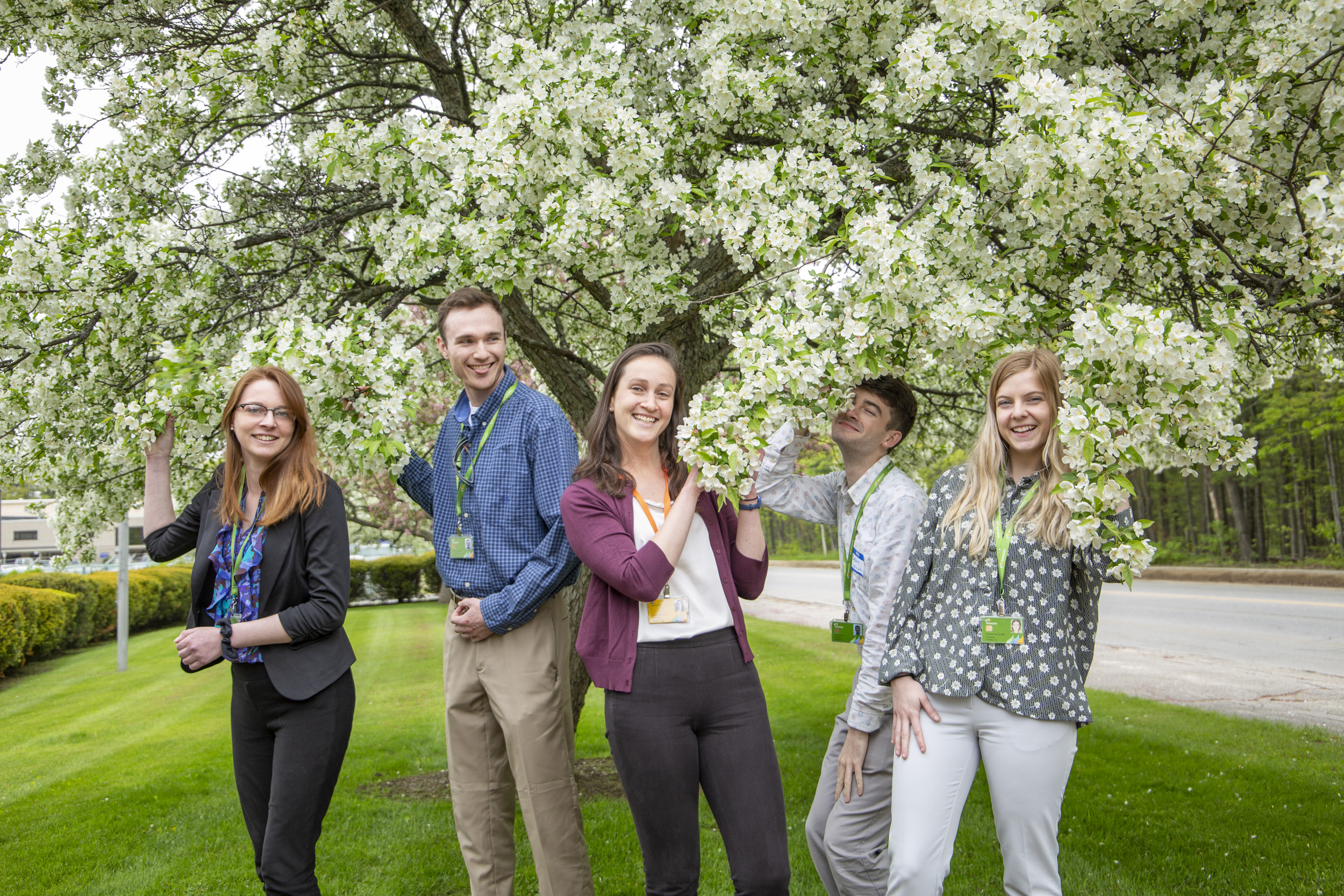 From Portland, Maine to Portland, Oregon and points in between, the 2019 AVANGRID interns are working on important projects, building their skills and learning what it takes to make AVANGRID a top-tier energy company.
Two interns, Ian Storey at Avangrid Renewables and Maya Pacelli in the AVANGRID Regulatory department talk with PULSE about their experiences and how much they're looking forward to the annual Intern Fair in August.
Storey is part of a three-person team working on Geographic Information System mapping, collaborating with numerous departments on several projects.
"It's been an amazing experience so far. From a professional development standpoint I have learned an incredible amount in a very short time," Storey said. "I've actually learned a whole lot outside of my technical role and have had a chance to develop more than technical abilities. I think the most interesting and challenging of these is learning how to present my work and ideas in a clear and concise way to a group of people. Good communication is especially important when sharing projects and doing it on the spot in front of people can be nerve wracking. I am getting better at this the more I do it and I have been lucky enough to do it on at least a weekly basis."
Storey has worked on the early stages of solar and wind projects, giving him a glimpse into energy policy at the state and national level. "Seeing the link between our projects and how a particular state, city, or company plans to use renewables for their energy needs is exciting and helps me see the bigger picture in a business that I am so new to," he said.
Pacelli is working in the Regulatory department at AVANGRID HQ in Orange, Conn. She's been maintaining daily logs and summarizing critical filings, such as compliance and rate cases. Her efforts are mostly focused on the business in New York. She will leave her mark on AVANGRID in another important way, as well.
"I'm working on the integration of filings for all three states (NY, CT and Maine) into a single platform in Sharepoint," she said.
The effort will streamline filings in one, searchable library. Pacelli's work has been reaching the highest levels of AVANGRID leadership.
"I'm helping senior leaders be more knowledgeable. It's very rewarding," she said.
The AVANGRID interns are getting out from behind their desks, too.
"I have loved working with an amazing group of interns! We hang out and hit the food carts for lunch every Friday. We are all in very different departments and are in school for very different things. Just this week I had to look through legal documents to identify lease agreements and easements. These kind of things are completely foreign to me so I jumped on Teams and messaged my friend in Legal for help. She helped me with my questions and we were able to do the job without any trouble!" Storey said.
Pacelli and her intern colleagues have been going on site visits and learning about difference aspects of the business. She visited the UI Operations building saw first-hand how line workers, meter services personnel and engineers do their job.
"What's amazed me is how friendly everyone is and how they are so willing to help. I can really see that AVANGRID's values are consistent across areas," Pacelli said.